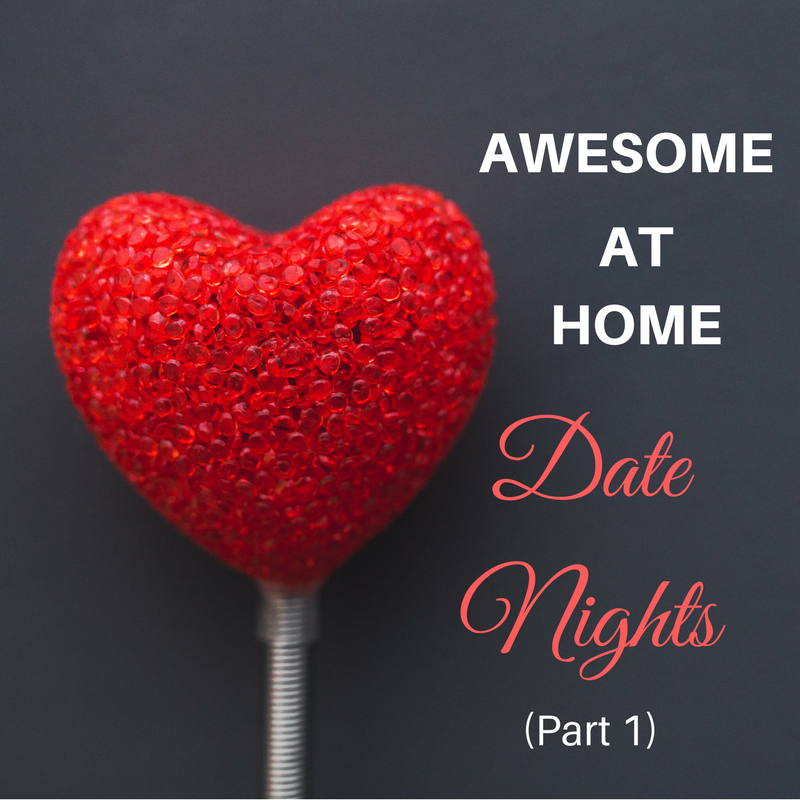 Several years ago, while spending a few days in deep reflection, I realized that my relationship with my husband was central to how satisfied I could be with my life. Everything else radiated out from that one core element. And once I admitted that, I also admitted that between the business of work and kids, I wasn't doing enough to keep our relationship at it's best. One part of that was spending quality time together. So we got a babysitter and started date night. And we had a great time. However, date night is expensive, so it only happened every few weeks and that wasn't enough… we needed to find a way to create more date nights at home. And the two of us slumped together in front of the TV was not the type of quality time we needed.
I got to thinking about all the awesome things we used to do together before we had kids and were free to go anywhere and realized that many of our favourite times were when we were sharing a new adventure, or learning a new skill, or discovering something new about each other, or doing something that was helping us really connect and get closer as a couple.
So we needed to come up with some ideas that would create those types of experiences, within the convenience of our own home.
And you know what? With a little effort and planning, we've creating some favourite new memories, that took place at home, at limited expense and that left us feeling like we had put a little more power into our relationship. And yes, some of the ideas might be a bit silly, bordering on ridiculous, but did you know it's a scientifically proven fact that people that aren't afraid to get a bit silly have more fun?
Before I share the ideas, I want to share a few things we do regardless of what's on the agenda, to create the canvas for a great night…
Getting Set up For Great Date Night At Home
It's just the two of you
Remember when you first started dating, and you were so enthralled with each other that you actually didn't really want to go to events with other people, because you wanted to save all your energy and attention for your significant other? Well, that's the kind of focus we're going for on date night. If you have young kids, hopefully they're in bed at a reasonable time and you can just commence your date afterwards. If they're older, then try to create some space by making a special night for them too with something that will keep them occupied for a while – I'm not a big fan of hours in front of the TV, but when it's for the good of their parents relationship, I think the positive effect of happy, connected parents is going to cancel out the negative effect from a bit of TV, if that is the best way of getting some alone time.
Set the mood
It may not be possible to get the house tidy, but in whatever part of the house you are having your date night, take a few minutes to clean up toys/things laying around, even if you are just throwing it all into a box temporarily. Put on some music you both enjoy. Get a fire going or maybe light a few candles. If you have a special set of dishes, this is the time to get them out. Add a favourite treat or beverage and you are ready to go.
Dress for a date
Changing your clothes will help you transition from work or kid time, to couple time. Appropriate dress, might be suit and tie and cocktail dress, or it might be your pyjamas. But take the time to do it – the act of shedding your clothes from the day, also helps you put aside stresses and challenges you encountered and may still be carrying with you.
Demonstrate Affection
This article from Psychology Today about the importance of touch says that "Tactile physical affection is highly correlated with overall relationship and partner satisfaction." For us, we are just so busy sometimes, we forget to touch. But when I am on a date night, I try to make an extra effort to be physically affectionate – a kiss before we sit down to eat, a gentle touch on the back, touching toes under the table, or leaning into each other on the couch.
Focus
Agree to turn off your phones and not check email during your date and just give one another your attention. If you mind is busy worrying about work, or the kids, or life in general, try to put those thoughts aside for the time you are spending together.
Be committed
It's easy to fall into the trap of thinking that because it's a date night at home and there is no babysitter it's flexible. And to some extent that's true. But be careful not to let the latest work emergency push aside quality time with your partner.
Now, that you've got the basics here are a few of the at home date evening's we've enjoyed.