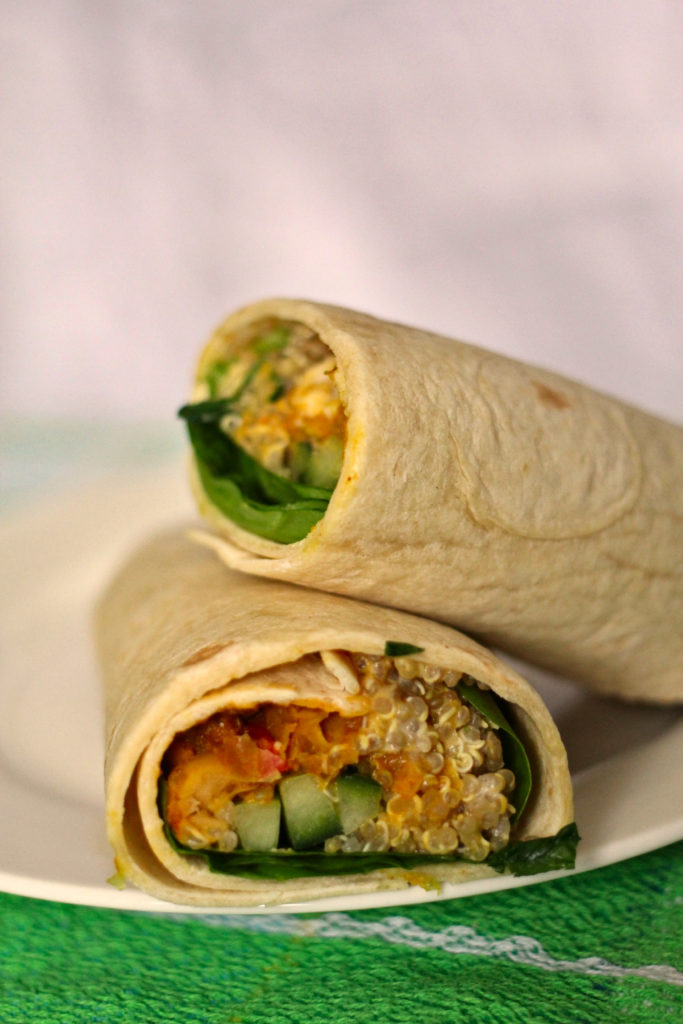 Spring is just around the corner here. The temperature is starting to linger above zero, birds are singing, patches of grass are visible through gaps in the snow and best of all – the light remains for a few hours after the work day ends. Soon, dinner will be followed by bike rides and walks and gardening. Or dinner itself might just happen outside.
Which brings me to the next recipe in this series using my favourite vegan, versatile and freezable curried chickpea filling. It is transportable, super quick to pull together and satisfying, and I love the juxtaposition of the warm softness of the chickpeas against the cold crunch of the cucumber.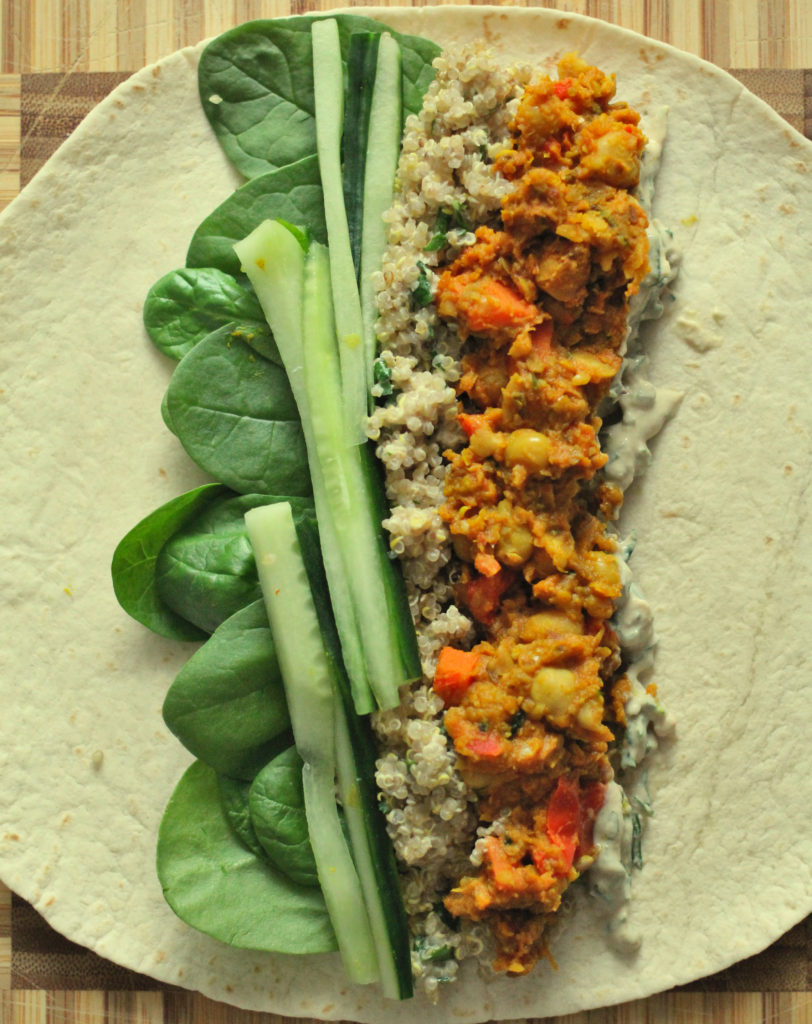 Prep Time

5

minutes (if chickpeas and quinoa prepared)
Prep Time

5

minutes (if chickpeas and quinoa prepared)
For the Tahini Dressing: Add all the ingredients for the tahini dressing to a small dish and mix with a whisk or small hand blender until throughly combined. If the dressing is too thick add a little more water.

To assemble: Place the spinach and cucumber in a line down the centre of the wrap, leaving about an inch at one end of the wrap. Mix the tahini dressing with the quinoa and spoon over the spinach and cucumber. Warm the curried chickpea filling in the microwave or on the stove (or have it at room temperature) and add it alongside the quinoa. Fold up the space you left empty end of the wrap over the filling ingredients, and then roll from one side, tucking the ingredients in tightly.