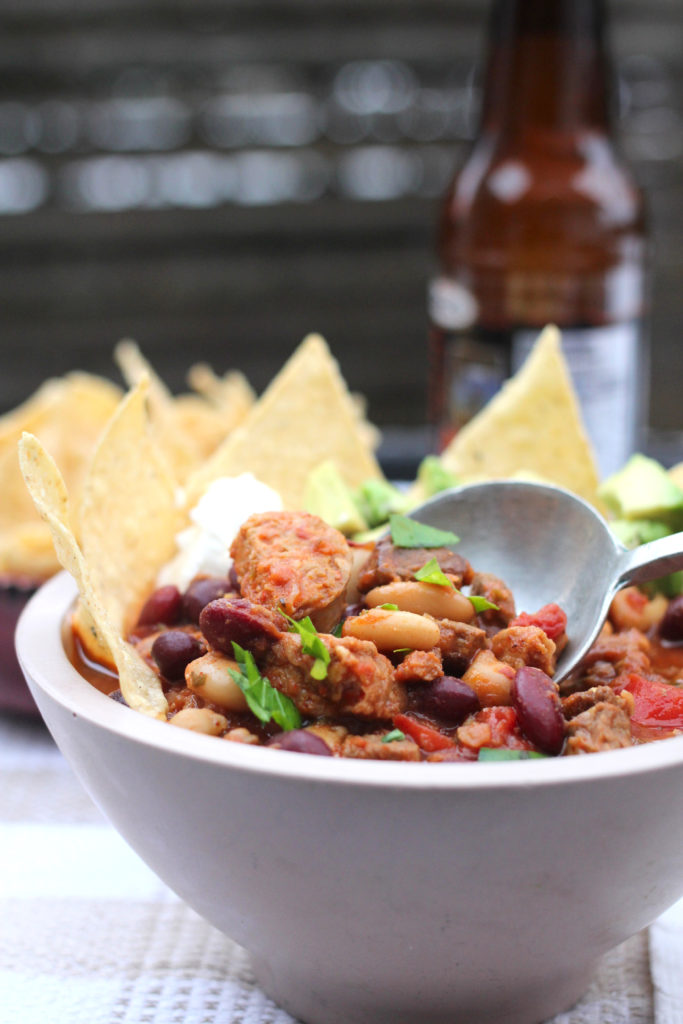 One year for Christmas, my father received a cook book titled "His Turn to Cook".
There was a not so subtle message in that gift, and Dad must have embraced it to some extent, because many of the meals I remember him cooking were from that book and became family staples.
One of these was this chilli, which was often served after coasting parties, alongside my mother's home made bread and a variety of salads. I always thought of it as a man's chilli, with all the big hunks of meat, but it's balanced out by the variety of beans – I especially love the addition of chickpeas.
My favourite thing about any chilli is all the different types of accompaniments. Top it with avocado, shredded cheese, sour cream, cilantro, or fresh tomato salsa. Offer sides of corn chips or corn bread, or serve it over rice, or a crunchy green salad.
You can start this recipe on your stove top and then once the meat is browned, finish it in your slow cooker. It's better after it sits for a day, or after freezing.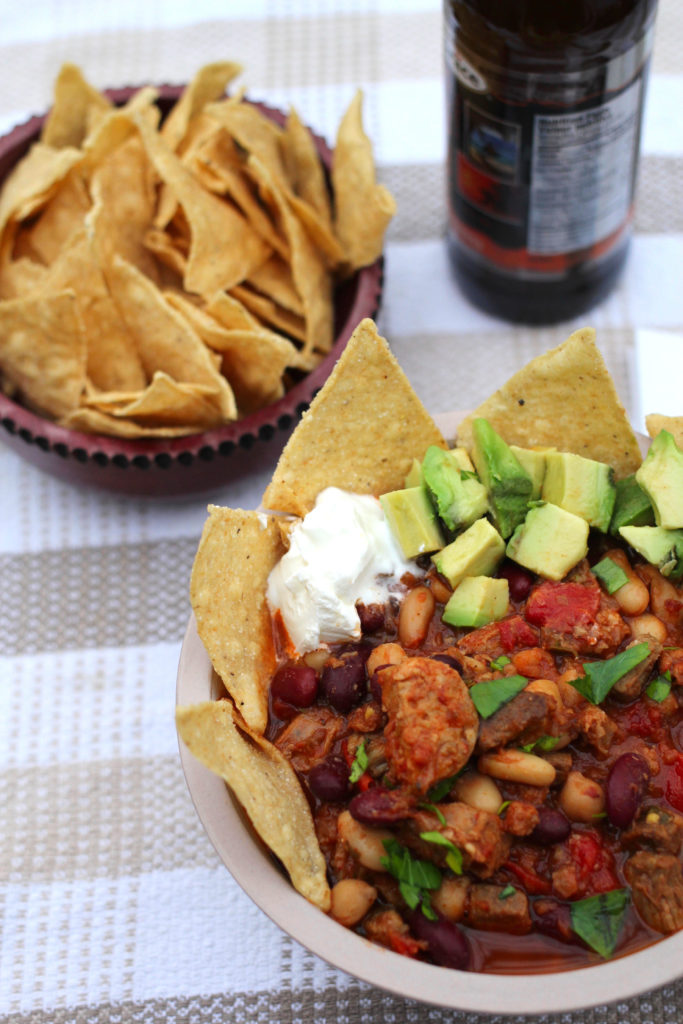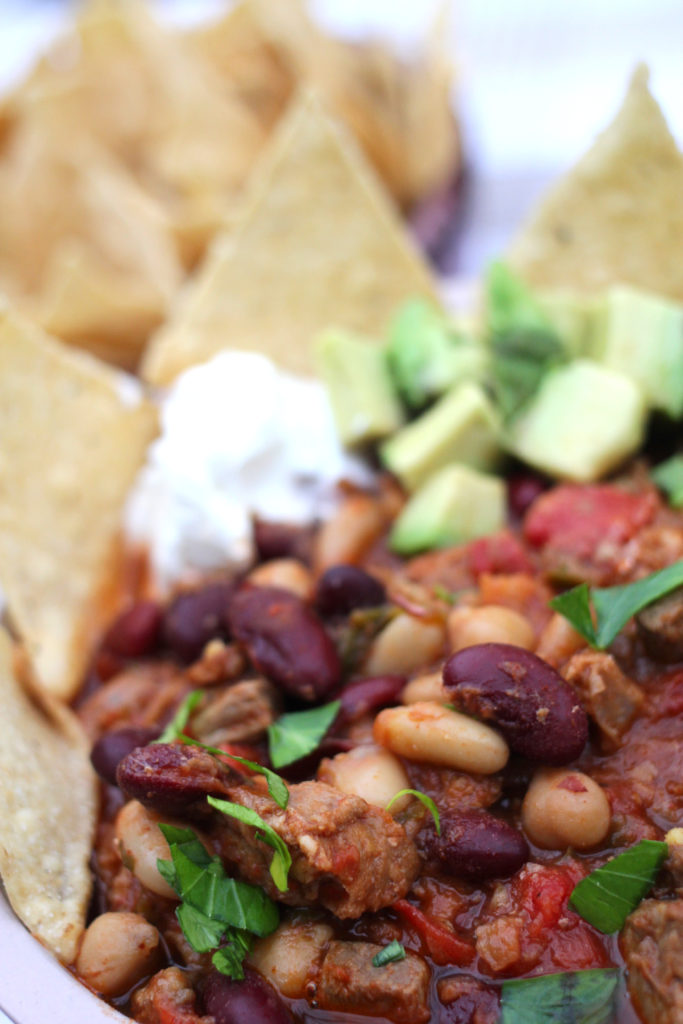 A twist on the typical chilli this one is spicy and very meaty with bacon, browned sausage, and cubed beef, and uses high fibre chickpeas and pinto beans along with the typical kidney beans. This recipe can easily be made in large batches and frozen for make ahead meals.
In a large saucepan cook the bacon until crisp.

Cool on paper towels and then crumble.

Reserve 1 tablespoon of bacon drippings and in the same saucepan as you cooked the bacon brown the sausage until fully cooked. Drain then half lengthwise and cut into slices 1 cm thick.

Reserve 2 tablespoons of sausage drippings and in the same saucepan brown the cubed beef.

Once beef is browned, add in the onions, bell pepper and garlic. Cook for about 5 minutes, stirring to keep from sticking, until vegetables are softened.

Add bacon, sausage, jalapeno, and spices. Stir.

Add in the tomato paste, diced tomatoes and 1 1/2 cups of water.

Simmer for one and half hours.

Add in the drained beans and simmer for 10 minutes.

Serve with your choice of toppings.