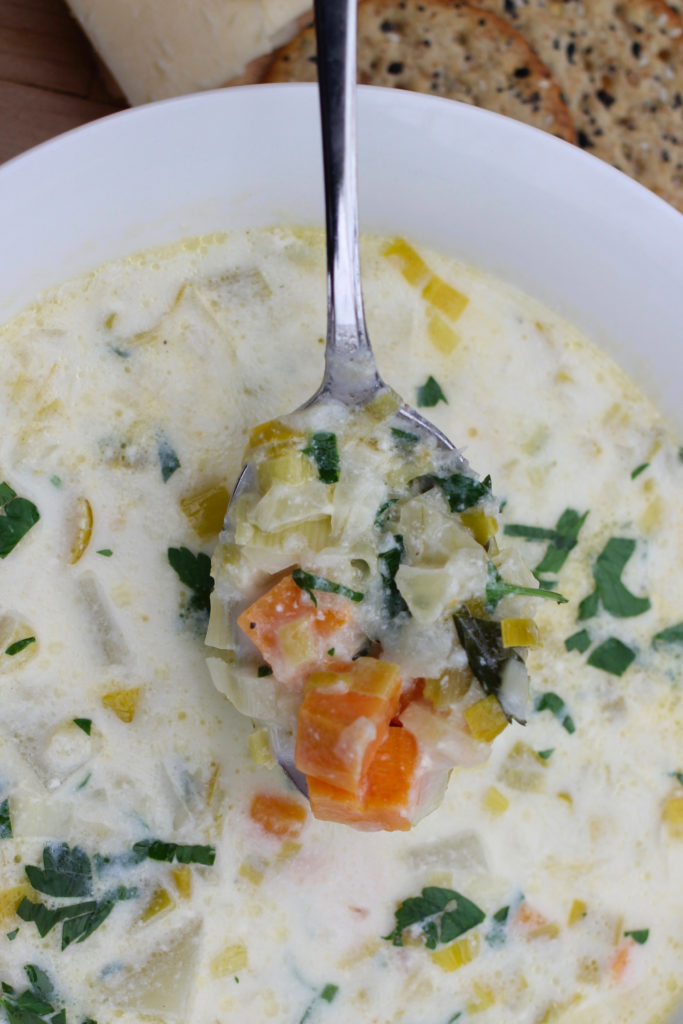 This leek and potato soup was my grandmother's recipe and knowing I loved it, she would often make it for me when I went to visit.
Shortly after she passed away I saw leek and potato soup on a menu and ordered it in memory of her. Although it was tasty, the blended concoction was nothing like the chunky, buttery leek and potato soup my grandmother made. I'd have to make my own.
This recipe is based on her original, which thankfully my mother had. I've taken a few liberties adding the sweet potato and parsley, but overall it is true to the original.
I've made this soup for ski weekends, to comfort friends who have lost a loved one or are battling illness, and to nurse a cranky husband. It's warming and comforting.
I hope you enjoy.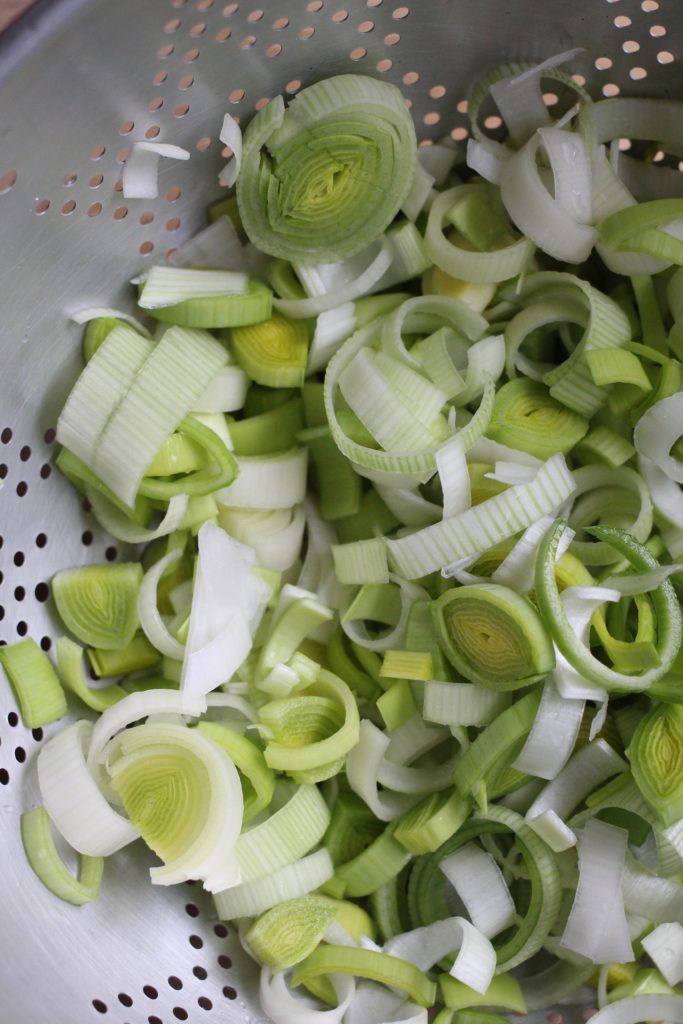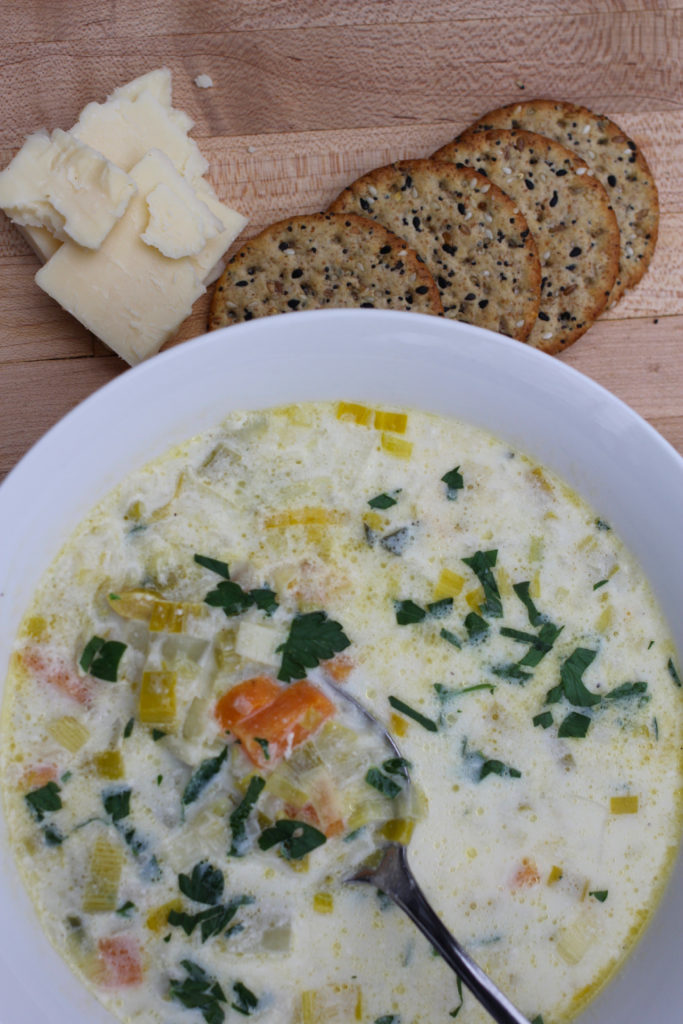 Many leek and potato soups are blended to a cream. This one is still creamy and buttery, but left chunky and attractively coloured with the green of the leek and parsley and orange of the sweet potato.
Trim the rooted end off the leek. Then slice the white part in half lengthwise and then across into semi circles about 1/4 inch thick. Remove the tough outer edges from the green part and slice the more tender inner leaves into 1/4 inch rounds. Rinse carefully in a colander to remove all dirt.

Melt the butter in a medium size sauce pan over medium-low heat. The pot should be just hot enough to melt the butter - it should not sizzle or brown.

Add the diced onion, chopped leek and parsley stems to the melted butter. Stir to coat and then cover the pot with a lid to let the vegetables sweat and soften. Make sure the heat is low enough that the vegetables will not brown.

After 10 minutes stir and then add the 2 cups of stock and sweet and white potato cubes. Bring to a gentle simmer and cook for about 10 minutes, until the potato has softened.

Add the 2 cups of milk and warm over medium-low heat, just until the soup is heated. Add the salt, ground pepper and 1/2 the chopped parsley leaves. Serve immediately garnished with the remaining parsley. Note: if you let the milk over heat or if you don't serve it right away it may develop an unattractive layer on top, but it can be stirred in and it will still taste delicious. Alternatively, prepare the soup up to where the potatoes are cooked and then add and heat the milk just before serving.