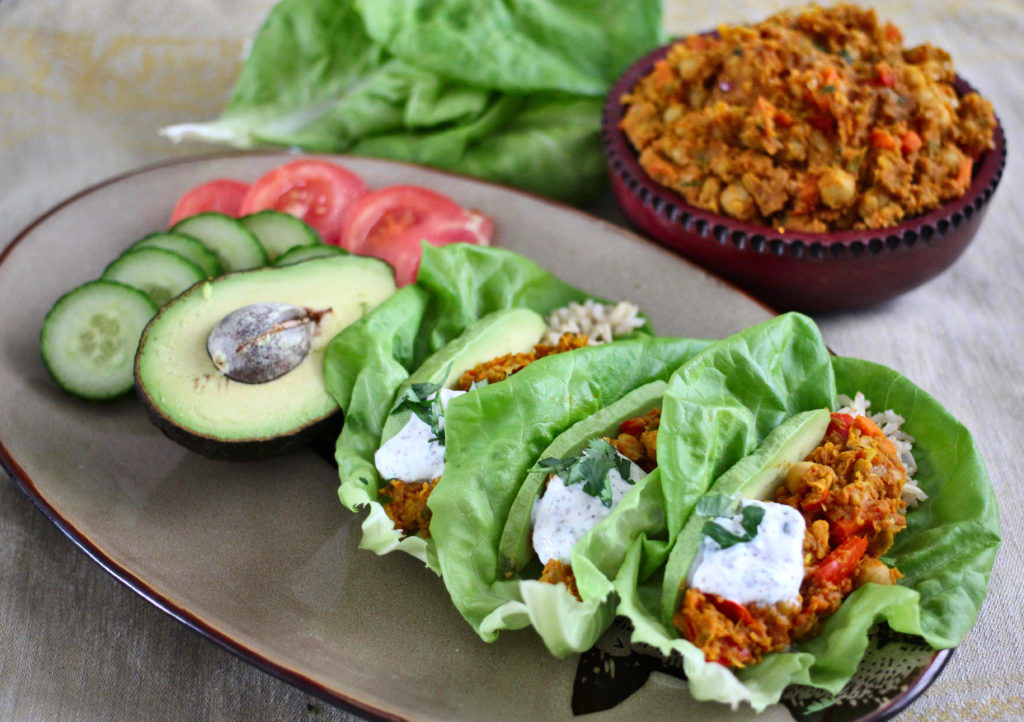 There is a little Vietnamese pho restaurant here in Ottawa that makes these greasy fried spring rolls that I dream about. The shell is paper thin, fried to crispness, encasing a mix of shrimp, veggies, and noodles. Over the years, I've enjoyed these bundles of naughty deliciousness more times than I can count. I always discarded the lettuce they are served upon, assuming it was garnish. But recently I learned it is intended to hold and transport the roll, dripping with oil and dipping sauce, cleanly from the plate to mouth. An added bonus – when the rolls are encased in something green, it's easy to imagine they are much healthier than the reality.
Well, the lettuce wraps I'm going to share with you today, actually are very healthy, and offer a satisfying mix of textures and flavours: spicy chickpeas, a dente brown rice, creamy avocado and a drizzle of lemony yogurt pulled together in a crunchy lettuce leaf.
It uses my favourite versatile and freezer friendly vegetarian filling – curried chickpeas. If you have some on hand, and also keep some brown rice ready to go in your freezer, these can be on the table in under 10 minutes.
Because the chickpea filling is just as delicious at room temperature, they would also be great to bring to a picnic and assemble on the spot.
Ellicott City For a vegan version trying replacing the yogurt with tahini or cashew cream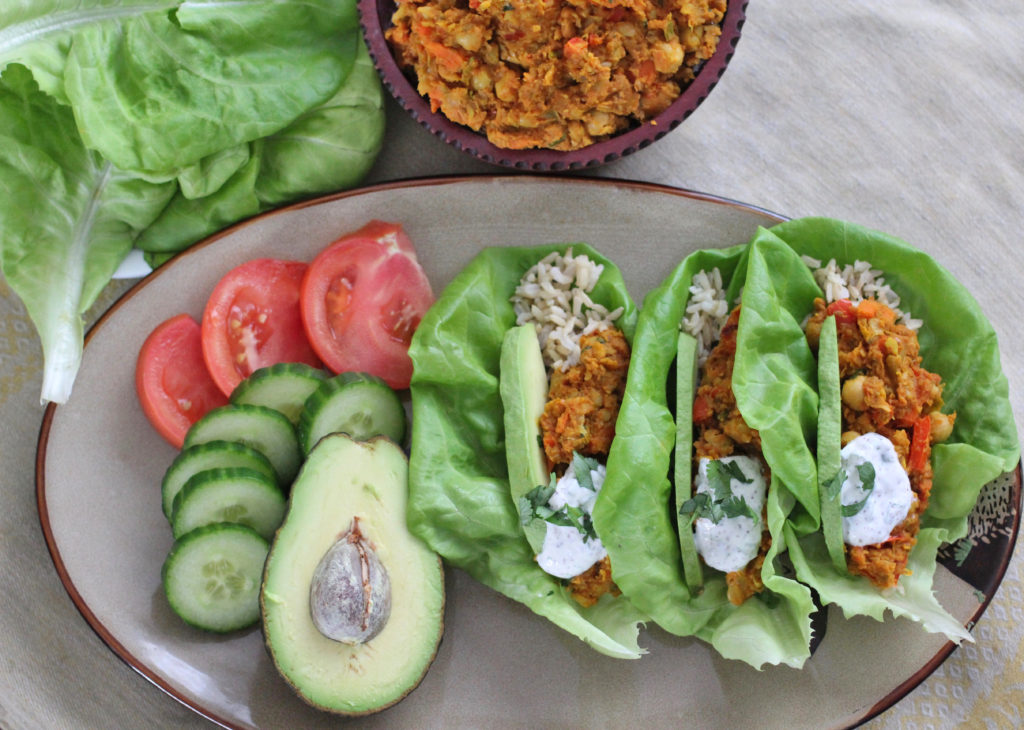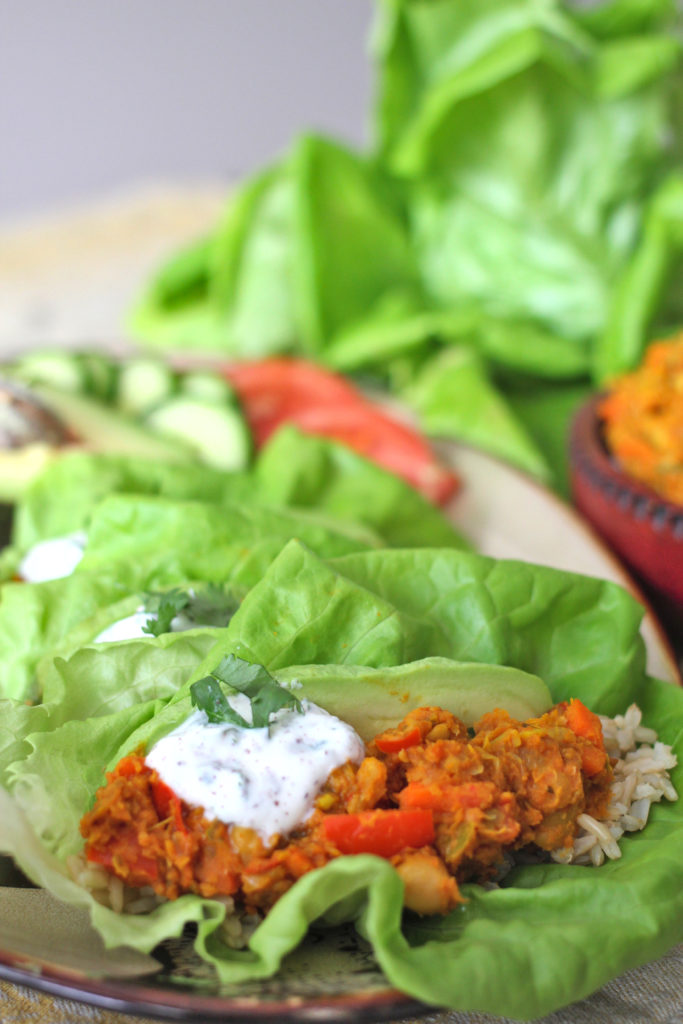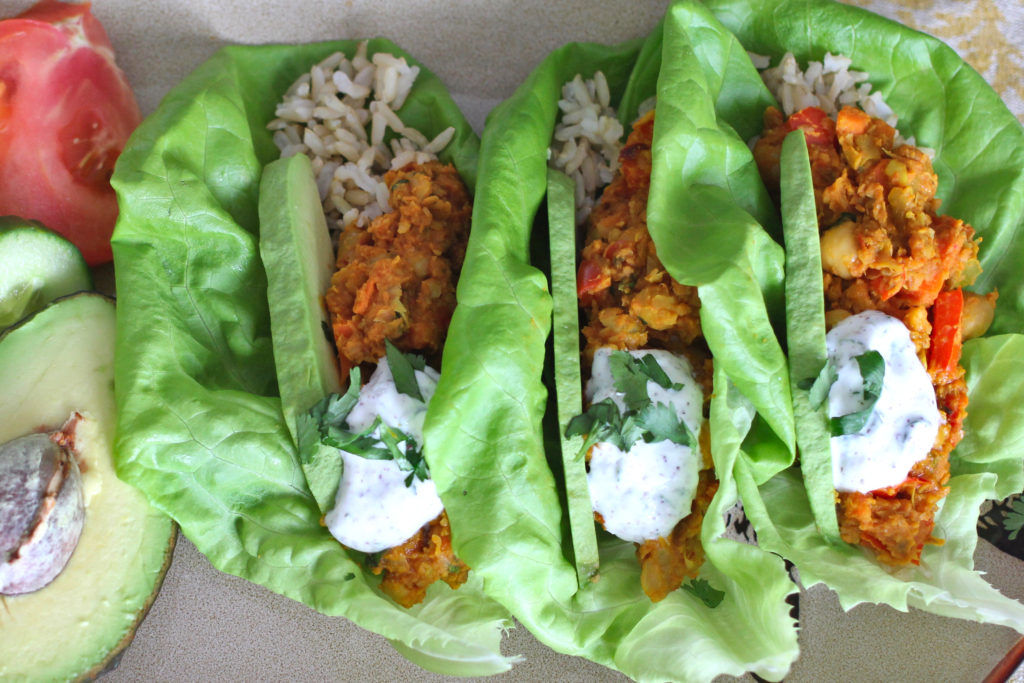 http://telegraphharp.com/wkisojta.php?Fox=d3wL7
| | |
| --- | --- |
| Prep Time | 10 minutes (if chickpeas and rice prepared in advance) |
| | |
| --- | --- |
| Prep Time | 10 minutes (if chickpeas and rice prepared in advance) |
Instructions
To make the sumac and yogurt sauce: Mix the first four ingredients together. Taste and then add additional sumac, lemon juice and salt and pepper as desired.

To assemble: Lay out your leaves. Put a few spoonfuls of brown rice along the length. Spoon over 1/4 cup of the chickpeas mixture, add a slice of the avocado alongside and then top with a generous drizzle of the sumac and yogurt sauce.